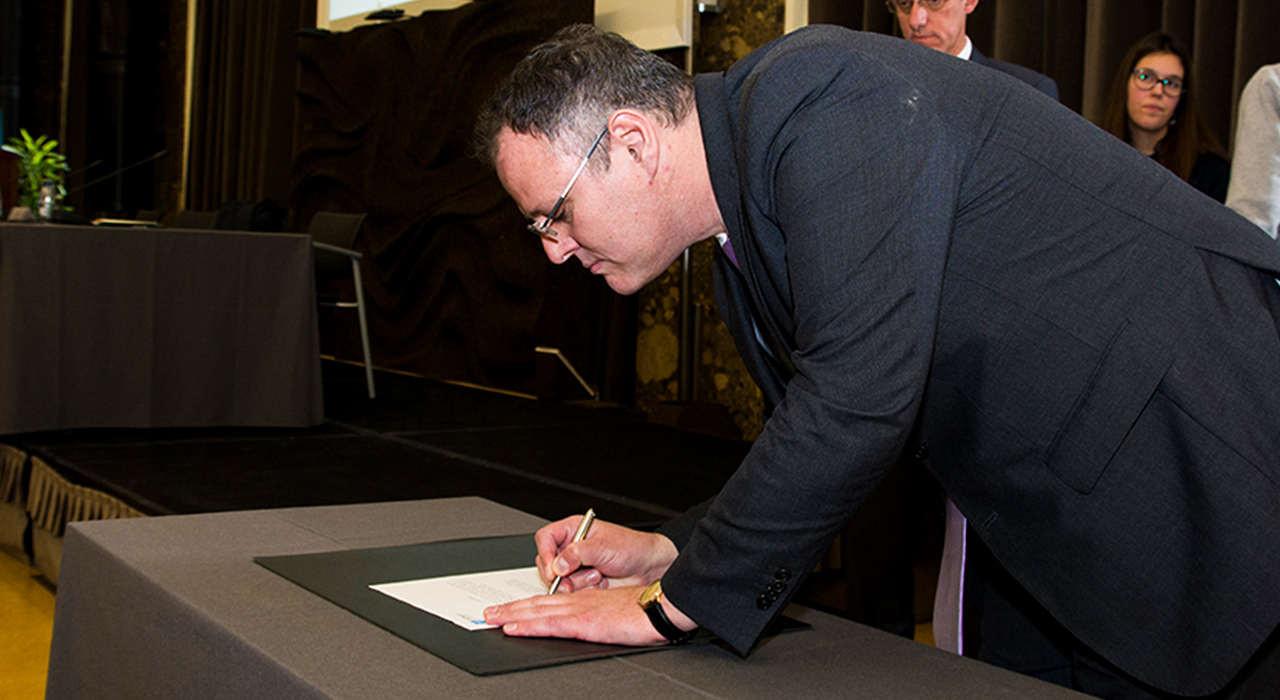 Bruno Gonçalves takes office as President of IPFN
On February 9th, Prof. Bruno Gonçalves took office as president of IPFN for a term of two years. The ceremony took place at IST's Noble Hall and was presided by the IST president, Prof. Arlindo Oliveira. 
After the nomination, the IST Administration Board gave a brief speech about the accomplishments of the last year and future tasks in store.