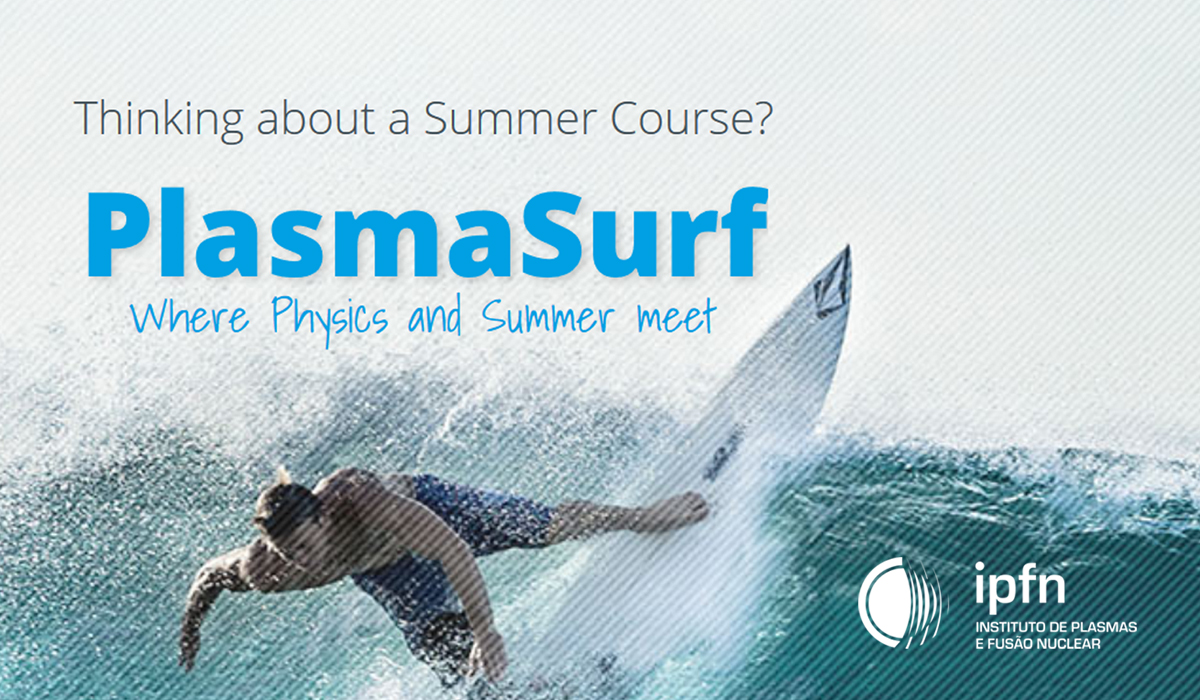 Applications open for PlasmaSurf 2019!
Embark on this one-week adventure that will lead you to meet new people, share experiences and learn from expert researchers.
PlasmaSurf
is a Summer School organised by IPFN where you will have the chance to learn about plasmas, discover a new city, and meet new friends!
According to the students that attended previous editions, 'Plasmasurf is a summer school on plasma physics, intense lasers and nuclear fusion that aims to introduce you these topics (...). Moreover, it is a great opportunity to meet brilliant people and enjoy outdoor activities. We arrived in Lisbon on a sunny day when the summer school started with the team-building activities that made us a cohesive team in the end.'
'The worst part of Plasmasurf 2018 was saying goodbye to all the friends we had made during the week' they said, many of them hoping to come back to pursue their studies here at IPFN.
Applications are now open and you can find all the details at PlasmaSurf's
website
. 
We are looking forward to meeting you in Lisbon!