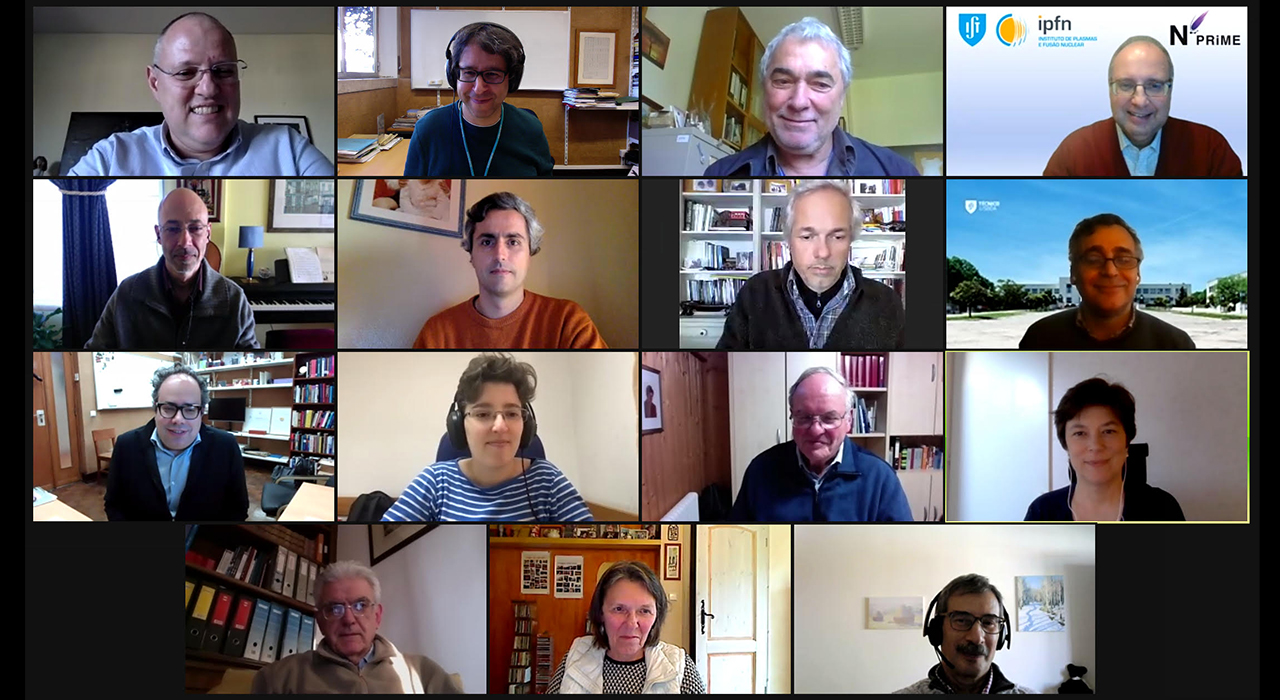 External Advisory Panel Meeting 2021
Last March 16-17 the External Advisory Panel of IPFN convened for a two-day meeting full of presentations, discussions and questions. For the first time, the meeting took place online, due to the current pandemic situation.
The IPFN President and all the group leaders presented their achievements and discussed with the members of the panel the strategy for the coming years. The members of the panel also had the opportunity to speak with the PhD researchers and PhD and MSc fellows. The photo shows the closing meeting between the Panel members and the IPFN Administration Board.
The External Advisory Panel is constituted by Prof. Tünde Fülöp (Chalmers University of Technology), Prof. Kunioki Mima (Osaka University), Prof. Francesco Romanelli (University of Rome), Prof. Jörg Winter (Ruhr-Universität Bochum) and Prof. Leanne Pitchford (CNRS & Université Toulouse III - Paul Sabatier).
For more information on the External Advisory Panel please visit this link.