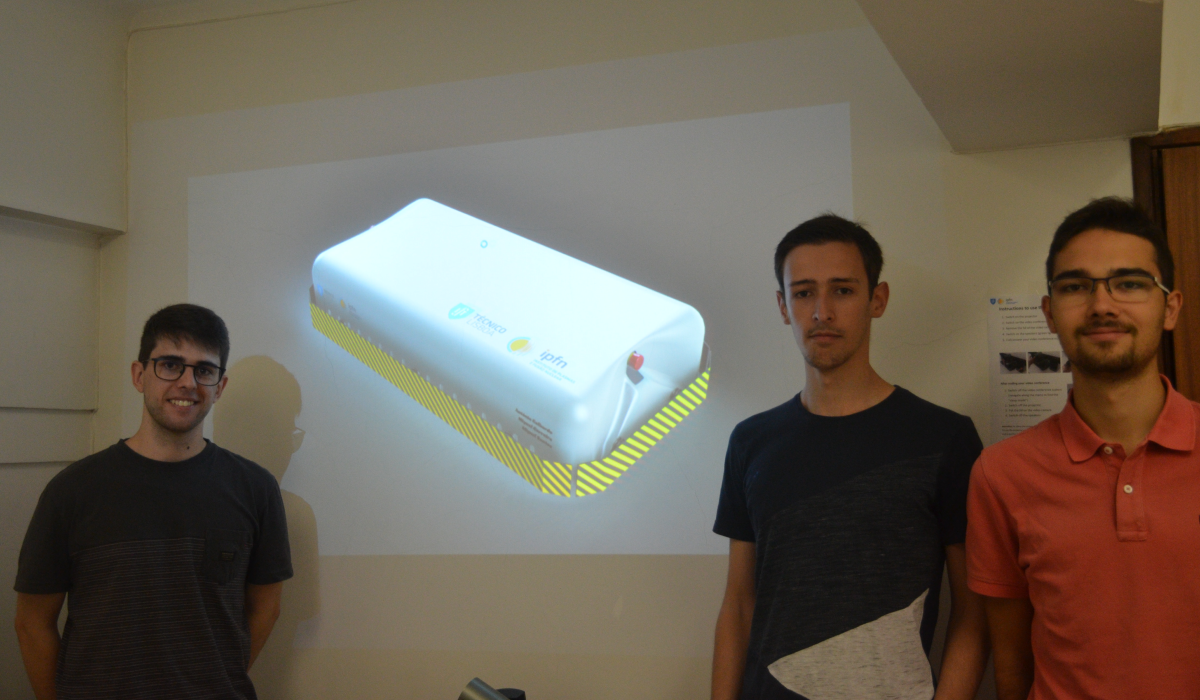 FORMULAfusion: an omnidirectional automated vehicle designed at IPFN
This summer, a team of three students were involved in a summer internship at IPFN, where they designed an
omnidirectional automated vehicle with two steerable wheels for cargo transportation
using 3D CAD software. The team members were António Galhardo, Miguel Carreira, and Miguel Santos, led by Prof. Alberto Vale.
The main goal was to create a controllable robot, capable of carrying a payload of up to 250kg, while moving through highly confined spaces, in complex paths, being able to move in any direction at any time. This is the idea to be implemented in a similar project (with larger dimensions) to be used in ITER, where it will have to transport radioactive matter. This smaller model serves as a proof-of-concept of that same vehicle in such a way that it would be easier to understand its capabilities, such as load capacity for its relatively small dimensions and highly manoeuvrability.
The team quickly realized that the vehicle they were designing could have many applications in industry as an AGV (Automated Guided Vehicle) – an automated robot, capable of guiding himself alone, and whose final objective is to increase productivity by helping workers moving all kinds of cargo (each AGV is adapted to its specific task).
From this point on, the project was no longer only for designing in CAD but also to choose and dimension all components and parts – motors, gearboxes, batteries, wheels, structure, etc., creating a detailed and complete model, ready to be built.
The AGV had a total weight around 135Kg, a payload of 250kg, and total dimensions 1.32x0.66x0.26 meters, resulting in an extremely compact and manoeuvrable AGV for its scale.
The project was considered successful by IPFN administrators. It was baptized as
FORMULAfusion
and the three students are already involved in the next stage:
building the first prototype
.