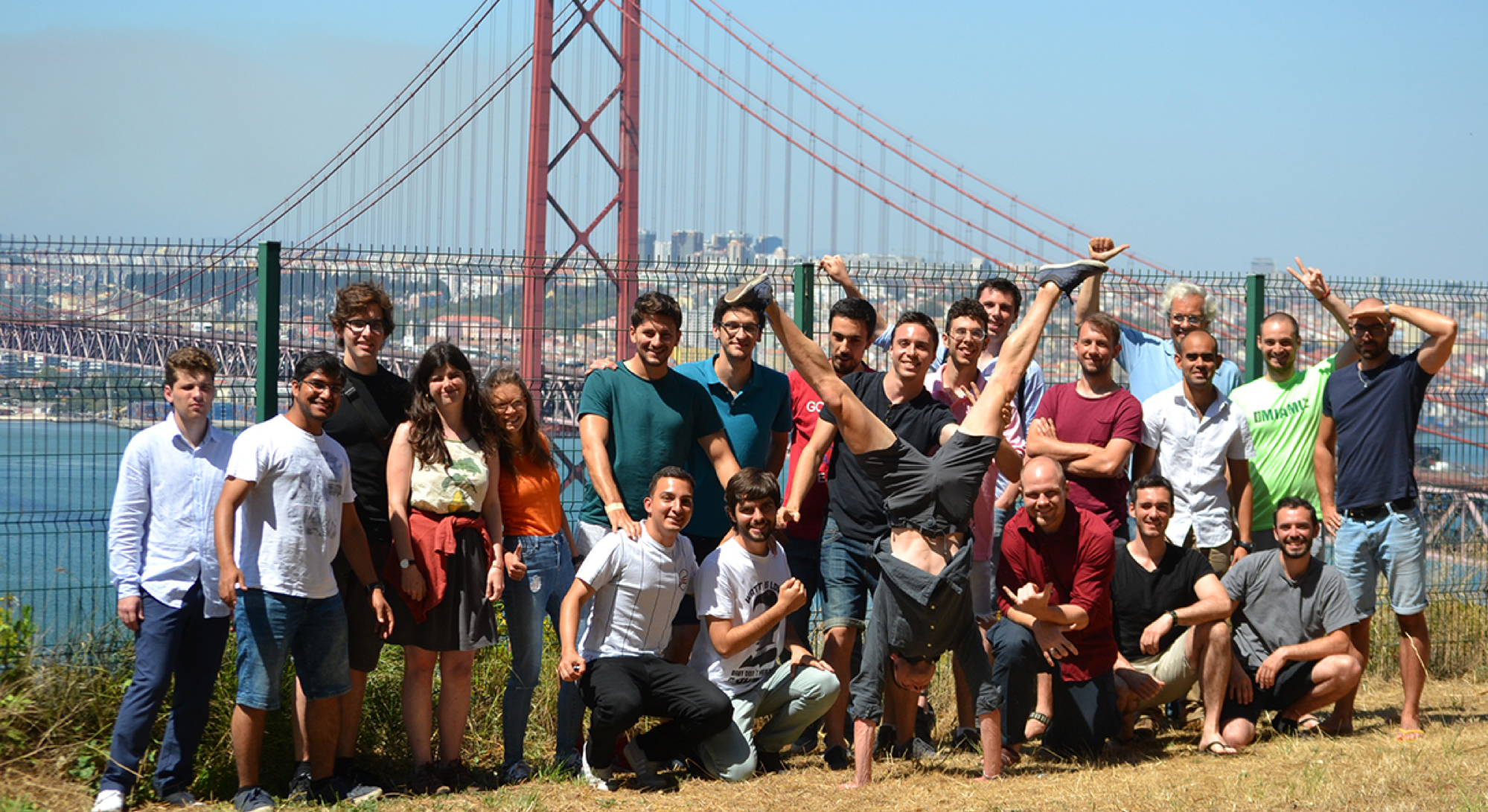 Surfin' plasma waves
Plasmasurf – IPFN's Plasma Physics Summer School – keeps attracting young people to this field, bringing participants to the seaside and providing them with a lot of knowledge and fun. Now in its 7th edition, more than 24 participants contributed to this year's success. 
"Plasmasurf is already well established", underlines Horácio Fernandes, professor at Técnico Lisboa and chair of the summer school. "The fact that we had to withdraw the financial support to the participants didn't translate into a lower number of applications. Additionally, the summer school was complemented by course on Tokamak Engineering and Operation".

The event's name – inspired by the transfer of energy from a wave to an electric charge – reflects its essence: a practical demonstration of the dynamics of the ocean and surfing as an analogy to the motion of charges in fields. This year's edition took place from July 14-20 and featured, as always, a group of students from different nationalities and cultures. "The only outsiders were actually the three Portuguese students!" says jokingly Prof. Fernandes. 
IPFN researchers and special guests are in charge of lecturing on topics such as basic plasma physics, high power and ultrashort lasers, or large-scale experiments in plasma science. "Students have morning seminar classes and afternoon practical courses, which include remote experiences. After 4 pm there are outdoor activities where networking is encouraged and also challenging sports such as climbing, canoeing, mountain-boarding and, of course, surfing ", explains Prof. Fernandes. 
Now in its seventh edition, Prof. Fernandes views Plasmasurf as a 'creator and aggregator model for a generation of physicists. Our students who attended Plasmasurf are exposed to international contacts through their classmates and vice versa. Some foreign students come to Técnico for their MSc degree and end up applying for the APPLAuSE Doctoral Program because they got to learn about Técnico through Plasmasurf".