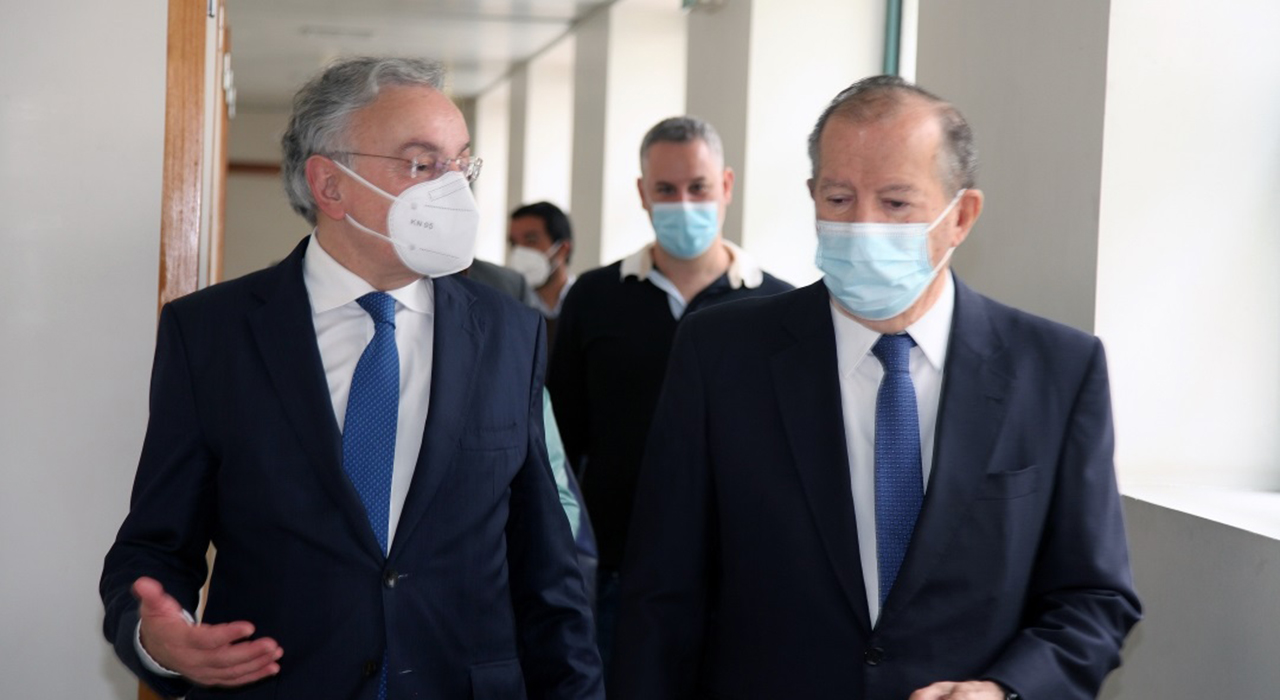 Ireneu Cabral Barreto visits UMa
On June 2, the University of Madeira (UMa) received a visit from the Representative of the Republic for the Autonomous Region of Madeira, Judge Counselor Ireneu Cabral Barreto.
On the occasion, he was received by the Rector, Prof. Doctor Sílvio Fernandes, and by the Vice-Rector for the Internationalization, Research, Innovation and Entrepreneurship areas, Prof. Doctor Elsa Fernandes.
The program of the visit included the UMa Pole of the Institute of Plasmas and Nuclear Fusion (IPFN), the Center for Sustainable Agriculture and Food Technology - ISOPlexis, and the Electronic Engineering and Telecommunications Laboratory.
Click here to see photos of the visit.