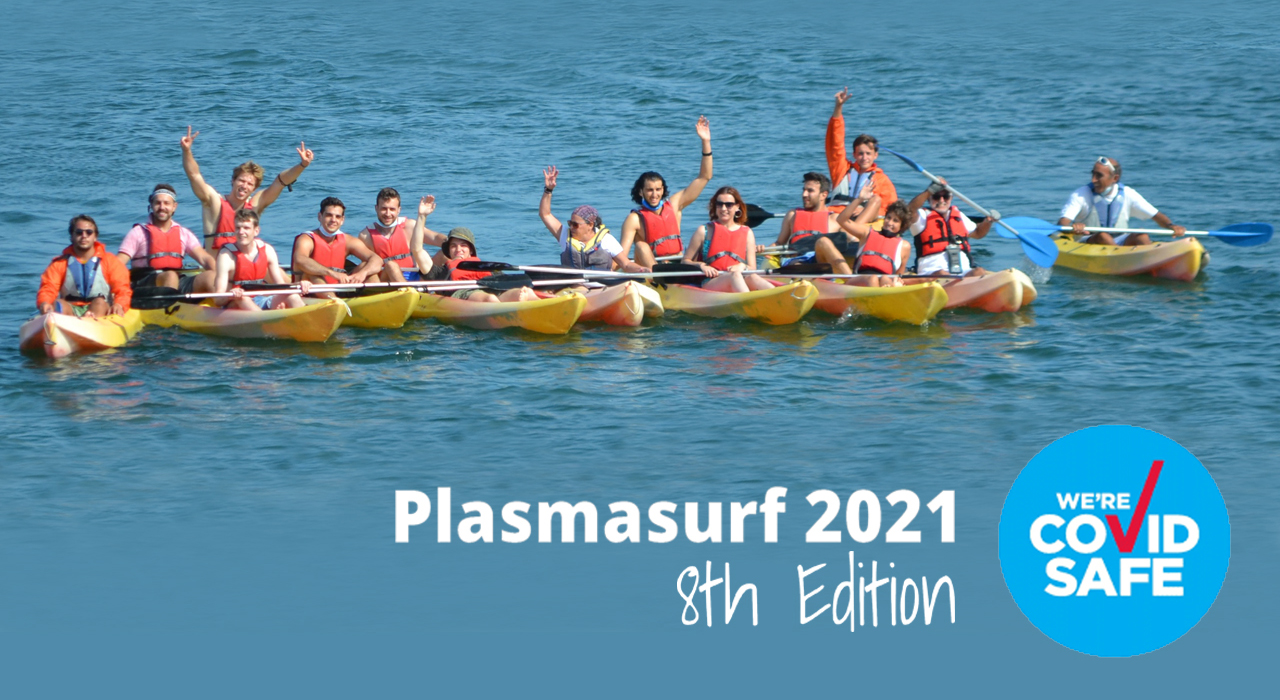 PlasmaSurf 2021
The 8th PlasmaSurf summer school started on Monday, 19 July, with a lot of young participants and teachers excited to return to live classes.
The fundamentals of plasma physics, intense lasers, and nuclear fusion were taught for an audience of 23 international students aiming to get an insight into these topics in view of an MSc, Ph.D. or a future career in this forefront area of physics. Some of the students were sponsored by Fusenet and a few of them will stay until the end of July for further training in tokamak engineering and operation. 

As usual, the hot weather in Lisbon at this time of the year is uninviting for heated post-classroom, indoor debates – that's why, every afternoon, Plasmasurf participants have the chance to chill out with water sports and outdoor activities!
PlasmaSurf is a summer school on plasma physics, intense lasers, and nuclear fusion, organised by IPFN since 2013. One of the main goals of the course is to promote a lively interaction between students and lecturers during the breaks, visits, and lunchtime. In addition to the lectures, there are plenty of outdoor activities – including surfing!
This edition successfully took place between 19 and 23 July. 
See you in PlasmaSurf 2022!