Venue
---
The city of Lisbon

Lisbon, Europe's sunniest capital, is also the most important city of Portugal. Being one of the most ancient cities of the world it features a very rich history, amazing monuments and world class museums.
Discover the traditional, centuries-old city while walking through Alfama, Bairro Alto, Castelo and other traditional neighbourhoods. Listen to Fado, the traditional Portuguese musical genre, experience a new dimension of feelings. A list of Fado houses can be found here.
Portuguese cuisine is highly appreciated by people from all over the world. Lisbon's exciting nightlife, with all choices of bars, restaurants and pubs, is a great way to spend time with friends and to make new ones.
Whatever your tastes, there will be lots of attractions to discover, either on your own, with family or with friends.
For more information please visit: www.lisbon-tourist-guide.com/.
The Centro Cultural de Belém (CCB) Conference Centre
The conference will take place in the Centro Cultural de Belém (CCB) Conference Centre, located in the southwest part of Lisbon between Jerónimos Monastery and Belém Tower.
The CCB is the ideal structure for hosting top-level business, scientific, commercial, cultural and social events.
For general information, please visit this site.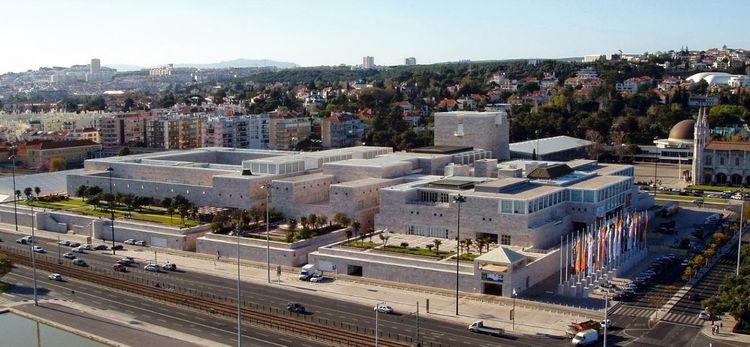 This unique space combines specialty shops, exhibition centers, concert halls, and conference rooms, constituting a vibrant hub of cultural life in Lisbon. The facilities are fully furnished and equipped to the highest standard, assuring a premium quality level according to renowned international parameters. Here, quality, diversity, flexibility and a broad range of options are some of the characteristics that stress the difference.
The CCB address is the following:
Fundação Centro Cultural de Belém
Praça do Império
1449-003 Lisbon | Portugal
Phone: +351 213 612 400
Fax: +351 213 612 500
Email: ccb@ccb.pt
Webpage: http://www.ccb.pt/
GPS Coordinates:
Latitude: 38.695679°
Longitude:-9.20730°
Getting to the Conference location
From the airport you can easily reach the city centre and the CCB either by taxi or public transportation. Detailed information is available here.
CCB Floor Plan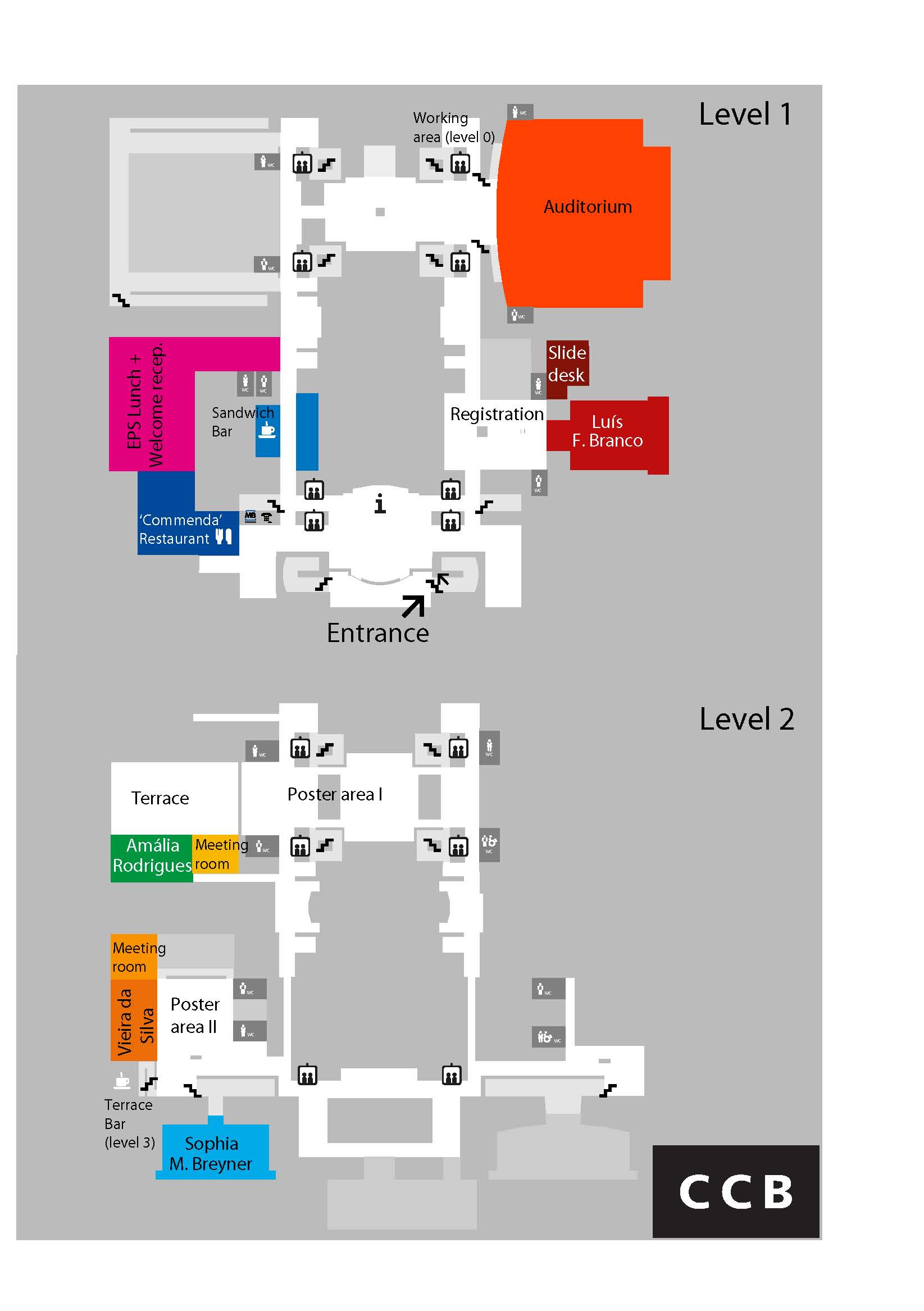 Also available in PDF here.
Restaurant and catering facilities
Several restaurant and catering options are available:
During the conference lunch will be available in room Vitorino Nemésio at a fixed price of €12,50. The service is limited to about 250 meals/day.
The following restaurants / bars are also available at CCB:
Terrace Bar
A splendorous space with a terrace, located in the Conference Centre upper level; it has an amazing view over Tagus River, as well as delicious light meals.
Sandwich Bar
Right in the core of the Conference Centre, next to the Reading Room, this is the ideal space for breaks, a brief chat with friends, drink a coffee and taste a pastel de nata.
Commenda Restaurant
"Commenda" is a pleasant place for its location and quality of service. Its innovative cuisine of Mediterranean flavours underlines an haute Portuguese cuisine and its traditional products result in a perfect combination.
ESTEOESTE Restaurant
An open window over Tagus River, it is an ideal space for relaxing and enjoying Lisbon outstanding charm and light. Located in the calm "Jardim das Oliveiras" of CCB, harmonising with Tagus River, it offers a nice multicultural atmosphere and a stunning view.
For more information please visit: https://www.ccb.pt/Default/en/VisitUs/Restaurants
In addition a large variety of restaurants can be found within a walking distance (<10 min).