Porto - Alfândega Conference Center
Address: Rua Nova da Alfândega – Edifício da Alfândega, Porto, PT4050-430
Porto, Portugal´s second city, is located in the estuary of the Douro river in northern Portugal. It is also considered the economic and cultural heart of the entire region. The city, which has an estimated population of about 220,000, lies at the centre of the political Greater Metropolitan Area of Porto, with a population of slightly more than 1.7 million.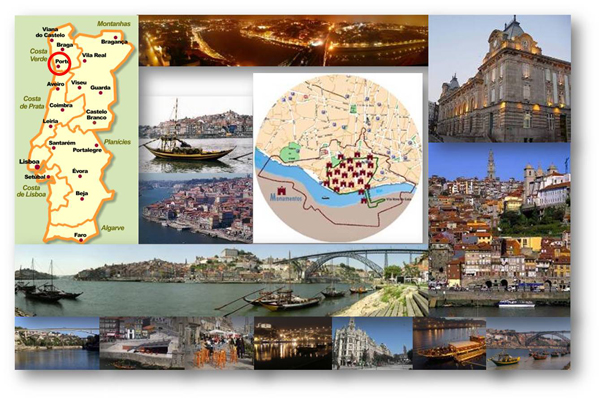 Porto is one of the most ancient European cities. Historic references to the city go back to the 4th century and to Roman times, although Celtic and Proto-Celtic remnants of ancient Citadels were found in the heart of where Porto now lies. Overlooking the Douro River, Its historical centre and its landscape combines harmony with the urban structure and presents a frame of rare beauty.  In recent years, UNESCO recognised its historic centre as a World Heritage Site. Among the architectural highlights of the city, the Oporto Cathedral is the oldest surviving structure, together with the small romanesque Church of Cedofeita, the gothic Igreja de São Francisco (Church of Saint Francis), the remnants of the city walls and a few 15th-century houses. The baroque style is well represented in the city in the elaborate gilt work interior decoration of the churches of St. Francis and St. Claire (Santa Clara), the churches of Mercy (Misericórida) and of the Clerics (Igreja dos Clérigos), the Episcopal Palace of Porto, and others. One of Portugal's most internationally famous products, Port wine, is named after the city because it is produced in, and shipped from the area.
When discovering Porto, you will find many surprises. Besides its welcoming and conservative environment, Porto is also contemporary and artistic. This is shown not only in the streets, architecture, monuments and museums but also in the terraces, restaurants and leisure and shopping areas.
The Congress and Exposition Centre is in the vicinity of many beautiful monuments from the historical town centre. It is also possible to join cruises in Douro river, or taste the Port Wine from the Cellars
Symposium Venue
All conference activities will be held in the Alfândega Congress Center in Porto it is one of the largest congresse centres in Portugal. It is the ideal place for scientifi events. Tastefully restored by architect Souto Moura, the building is singular in style with an unforgettable riverside location in the heart of Porto´s historic Centre. The main conference room, the Archive Hall, serves as a multi purpose venue for congresesa nd other type of events. Its acoustics are considered among the best in Europe.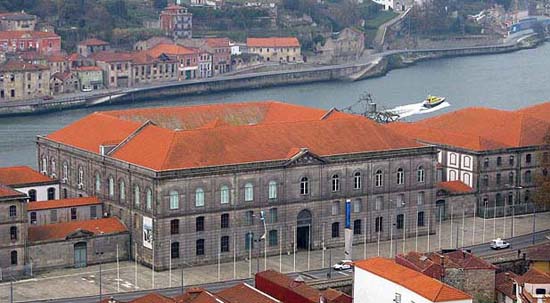 View from Alfândega Congress Center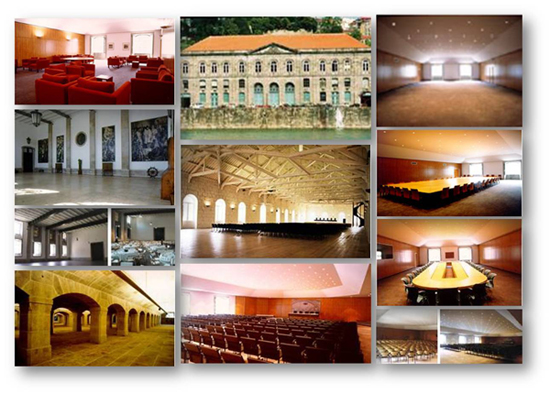 Details from Alfândega Congress Center meeting rooms