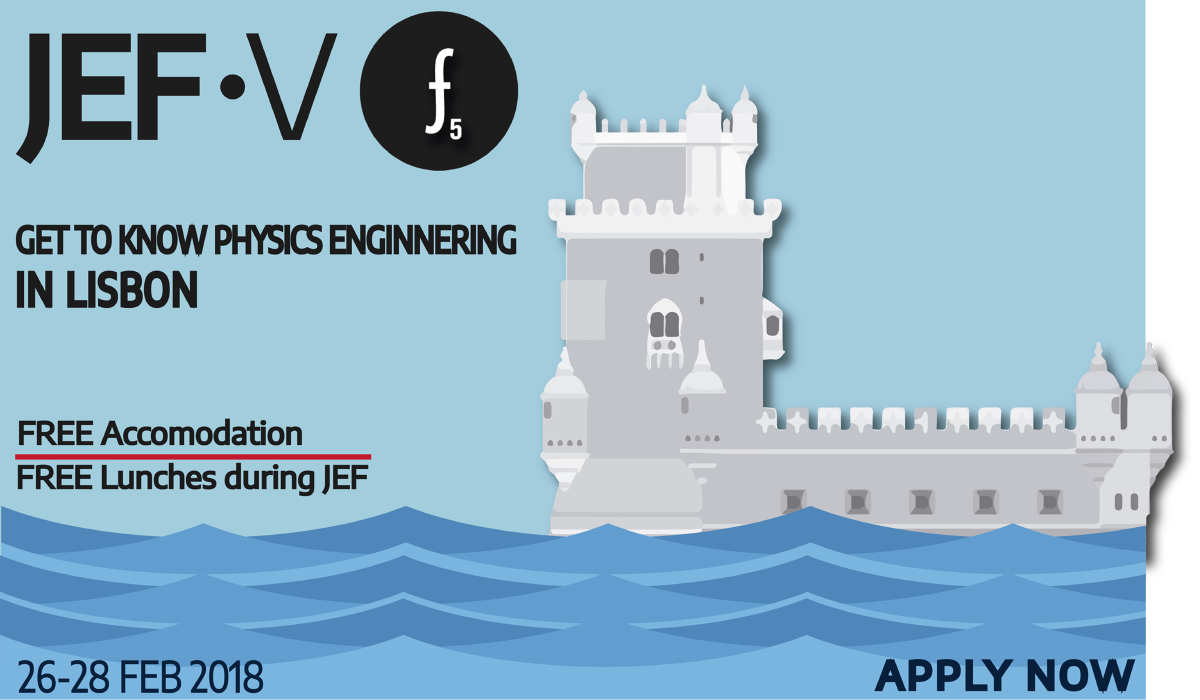 International Students @ JEF V
By the end of February, an annual event promoting Physics will take place at Técnico Lisboa. It's called JEF V, and it's the fifth edition of this event, organized by the Physics Students Organization of Técnico (NFIST).
As advertised by the students, "the purpose behind this event is to introduce you the possibilities and opportunities, both academic and non-academic available after you graduate from a Physics degree".
The event consists of a series of lectures and presentations given by investigators and companies invited, visits to laboratories and research institutes, among many other activities.

This year's edition will take place from February 26th to 28th, and NFIST is promoting the program "International Students @ JEF V", which has the goal to bring together physics students from all over Europe to attend JEF, making it possible for students to learn from each other's experiences.

International students can apply (regulation available here), and the winners will receive free accommodation in Lisbon for 4 nights, as well as free lunches during attendance at JEF V.
For more information on this initiative, visit JEF V website.