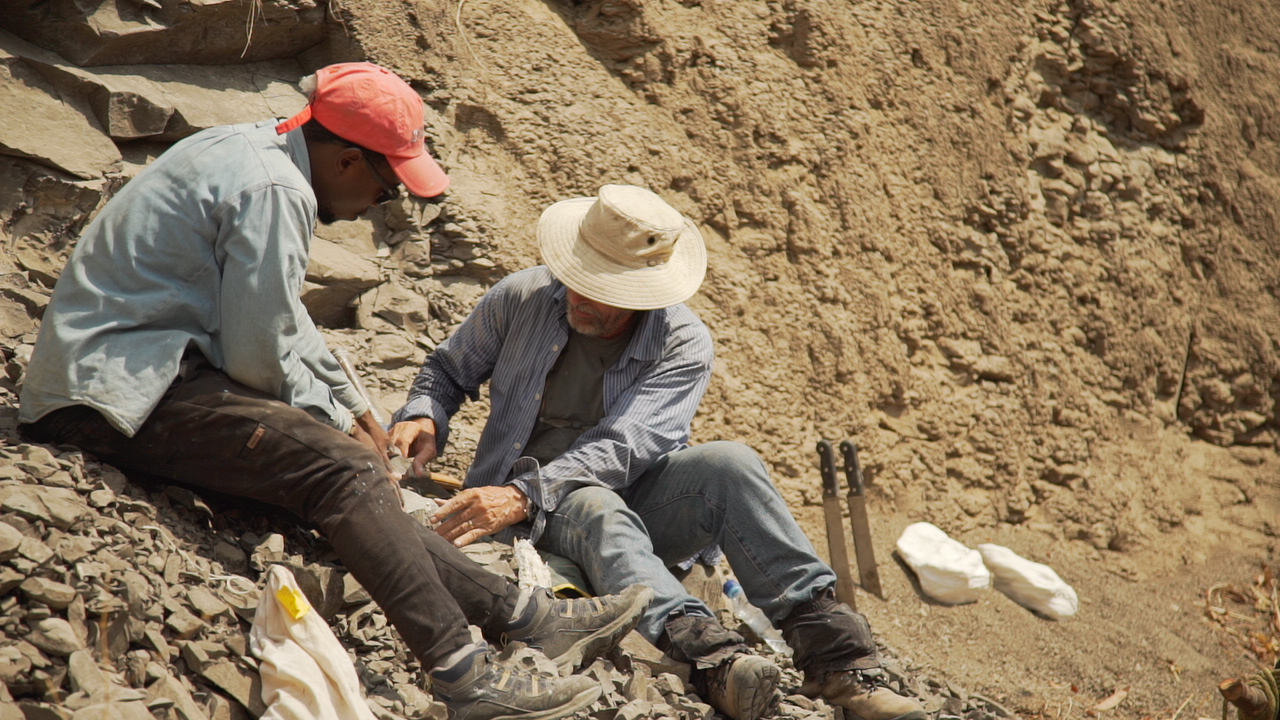 Endothiodon fossils found for the first time in Mozambique
For the first time, Mozambican paleontologists discovered and studied Endothiodon fossils found in their country, as part of a cooperation project with IPFN/IST. Endothiodon are members of the Dicynodont family – giant, herbivorous relatives of the mammals, which lived around 259 million years ago during the Permian.
According to IPFN member and paleontologist Ricardo Araújo, 'for the first time, Mozambican MSc students have carried out an investigation that resulted in the publication of their first scientific paper. We are creating the first generation of Mozambican paleontologists, which already produces its own scientific results.'
During the PaleoMoz excavation campaigns in the middle of the African savannah in Niassa province, the researchers discovered in the same field two species of Endothiodon dicynodons. The team found Mozambique's first E. Tolani and the second worldwide after Tanzania. E. bathystoma was known in Mozambique since 1975, after Portuguese discoveries.
'Endothiodon are relatively rare,' explains Ricardo. 'It was not expected that the two species would coexist in the same basin and in the same place'. Both species are 'very complete', with bones from all over the animals' bodies. Comparatively, from those fossils already found so far, only the skull was known. The greater variety gave the team a better understanding of the genus, improving the anatomical and paleobiological information.
Ricardo Araújo is a vertebrate paleontologist who uses cutting-edge technologies such as synchrotron and PIXE in his work to better understand the anatomy and paleobiology of fossils. He has been working in Mozambique for over 10 years to train the first generation of paleontologists in the country, heading the PaleoMoz Project. His research is focused on Mozambican paleontology, namely the Permo-Triassic extinction and the origins and evolution of mammals.
The PaleoMoz project is the result of cooperation between the IST and two Mozambican institutions, the National Geology Museum and Eduardo Mondlane University. The project, which involves researchers from Mozambique, Portugal, South Africa and the USA, is funded by the Aga Khan Foundation, Science and Technology Foundation and the National Geographic Society.
To know more:
Z.Macungo, I.Loide, S.Zunguza, N.Nhamutole, I.E.M.Maharaj, J.Mugabe, K.D.Angielczyk and R.Araújo, Endothiodon (Therapsida, Anomodontia) specimens from the middle/late Permian of the Metangula Graben (Niassa Province, Mozambique) increase complexity to the taxonomy of the genus. J. Afr. EarthSci. 163, 103647 (2020)