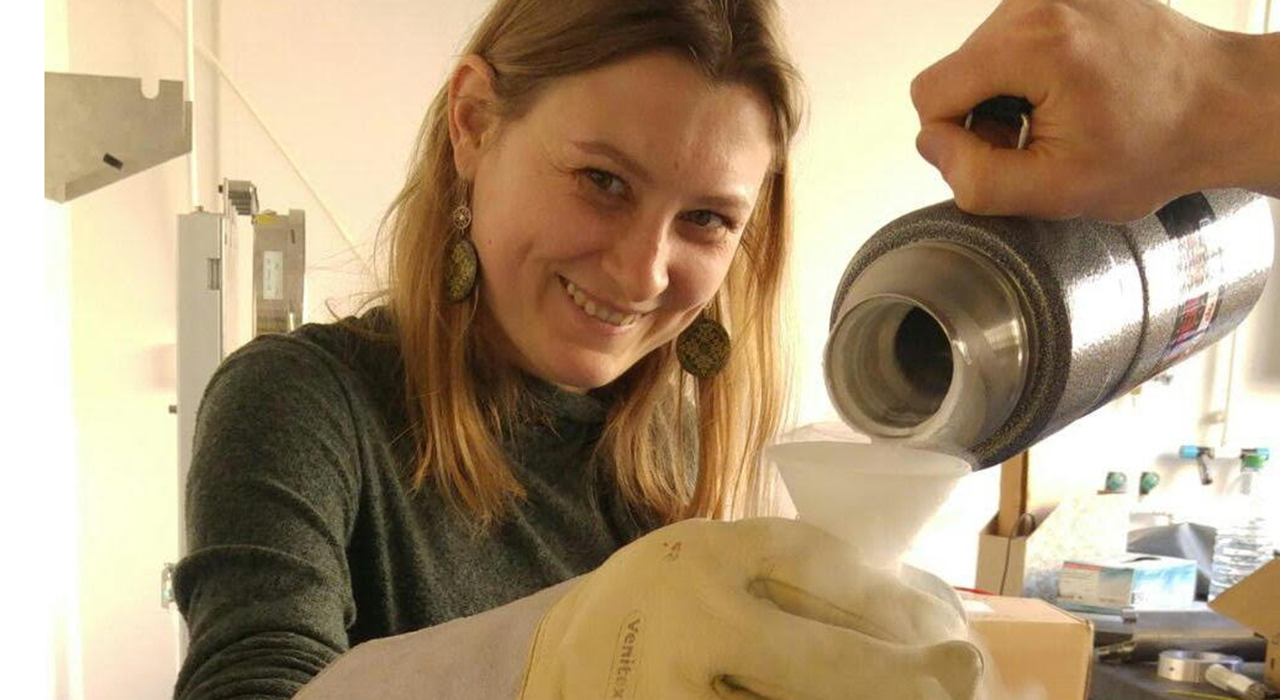 Polina Ogloblina successfully defends PhD thesis
Polina Ogloblina defended her PhD thesis last November 10 and was awarded the grade Pass with Distinction. Polina joined the APPLAuSE doctoral program on Plasma Science and Engineering in 2016 and joined IPFN for her thesis under the supervision of Prof. Vasco Guerra, Prof. Luis L. Alves and Dr Olivier Guaitella.
During her PhD, Polina worked on carbon dioxide dissociation and oxygen production for Mars in-situ resource utilisation using non-equilibrium plasmas.
During the work carried out at IST, a self-consistent model of the CO2 plasma discharge was developed. The model includes electron, vibrational kinetics and chemistry for carbon dioxide and various products of dissociation. 
Polina also spent a year at the LPP group in Ecole Polytechnique (France), where she developed the experimental setup that mimics the atmospheric conditions on Mars, specifically gas composition, pressure and temperature. She made a series of experimental measurements that verified the model, proving the possibility of using non-equilibrium plasmas for oxygen production on Mars and even their superiority when compared to the existing technologies.
Congratulations Polina!