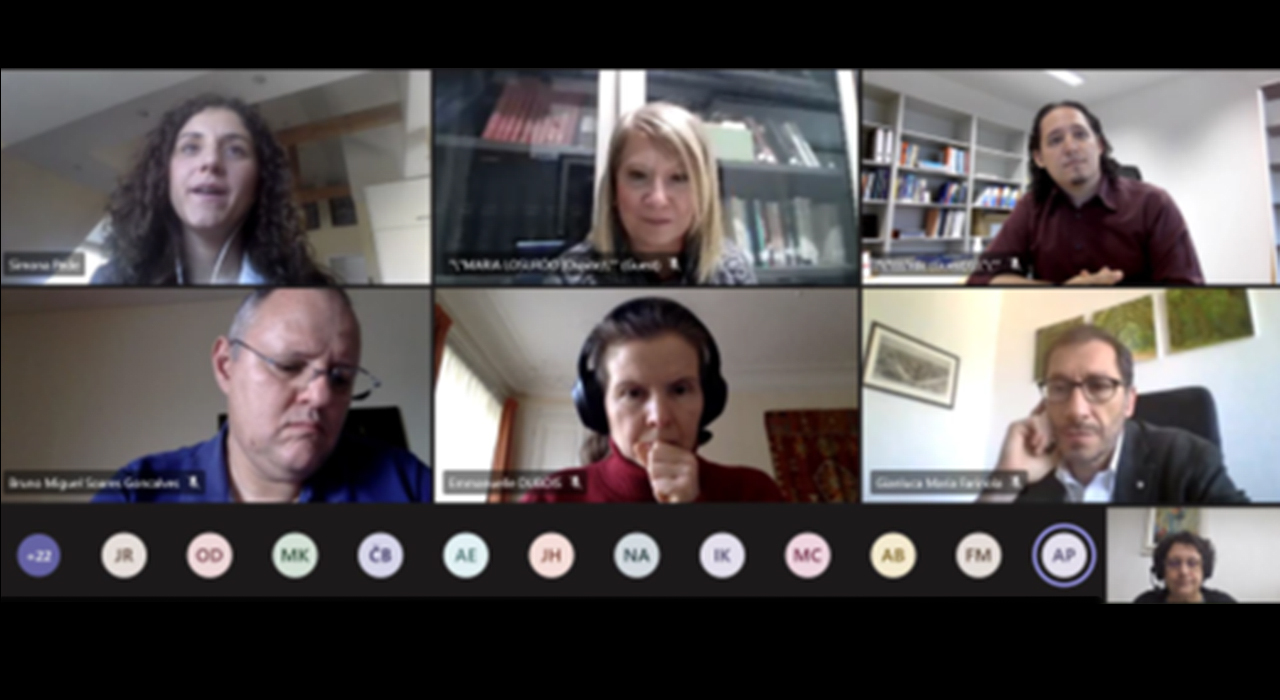 Research meets Industry
The Research meets Industry event took place last April 21, through an organization of the European Commission in collaboration with the FET BRIEFING project, funded under the Horizon 2020 Programme. This event focuses on innovative projects that are developing material and technologies for the energy and environment areas. 
The meeting is an excellent occasion for innovative businesses to find scientific support and build relationships to launch their next ideas. It offers an exclusive opportunity for both business and the science community to meet and start up conversations in order to boost their innovation potential.
During this year's meeting, exciting Future and Emerging Technology/EIC Pathfinder projects funded by the European Commission were presented. Project PEGASUS was presented by Elena Tatarova (coordinator of PEGASUS FET OPEN project) and Bruno Gonçalves (IPFN president) with a special focus on the Versatile Plasma Machine for Large-Scale Production of Graphene&Derivatives, developed in the framework of the project.
The project PEGASUS embodies plasma-driven controllable design of matter at the atomic scale level. Its team has developed a disruptive technology and a proof-of-concept machine for the manufacturing of high-quality graphene and derivatives at a large-scale. By applying special protocols, different advanced high-quality nanostructures with controllable properties can be fabricated.
The process is controllable, environmentally friendly, generates hydrogen as a by-product, is automated and produces batches of graphene or derivatives with consistent characteristics that can be directly used in applications. Patent portfolio (4 pending patents) is under development. 
The presentation made by Elena Tatarova and Bruno Gonçalves received a positive feedback from private companies and other Pathfinder teams at the event. The PEGASUS team is now actively seeking for partners to bring this disruptive technology to the market.