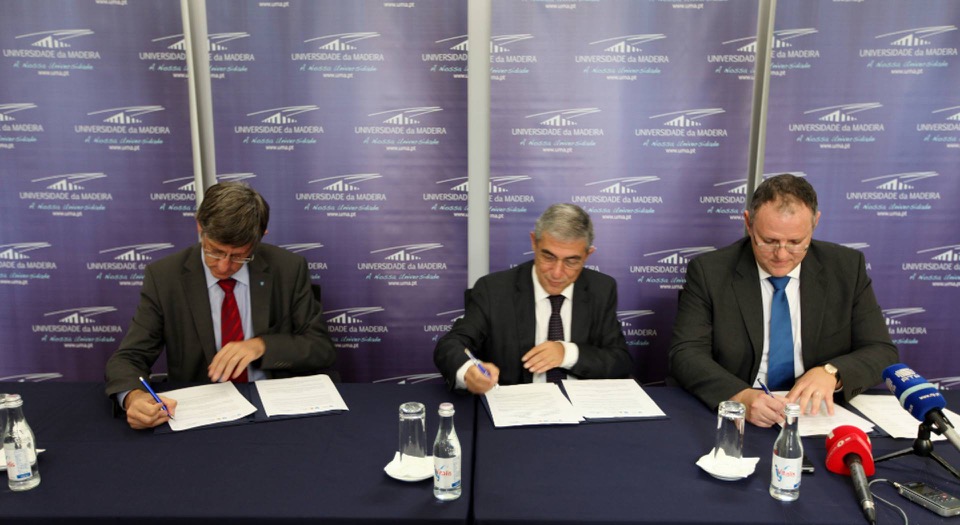 New IPFN research hub at Madeira
On October 31,  Instituto Superior Técnico and Universidade da Madeira (UMa) signed a protocol of collaboration envisaging the creation of an IPFN research hub at UMa.
The protocol was signed by the Dean of Universidade da Madeira, Prof. José Carmo, the  President of Instituto Superior Técnico, Prof. Arlindo Oliveira and the President of IPFN, Dr. Bruno Soares Gonçalves.
The Group of High-Pressure Plasmas, based in  Madeira, has been part of IPFN since 2014.