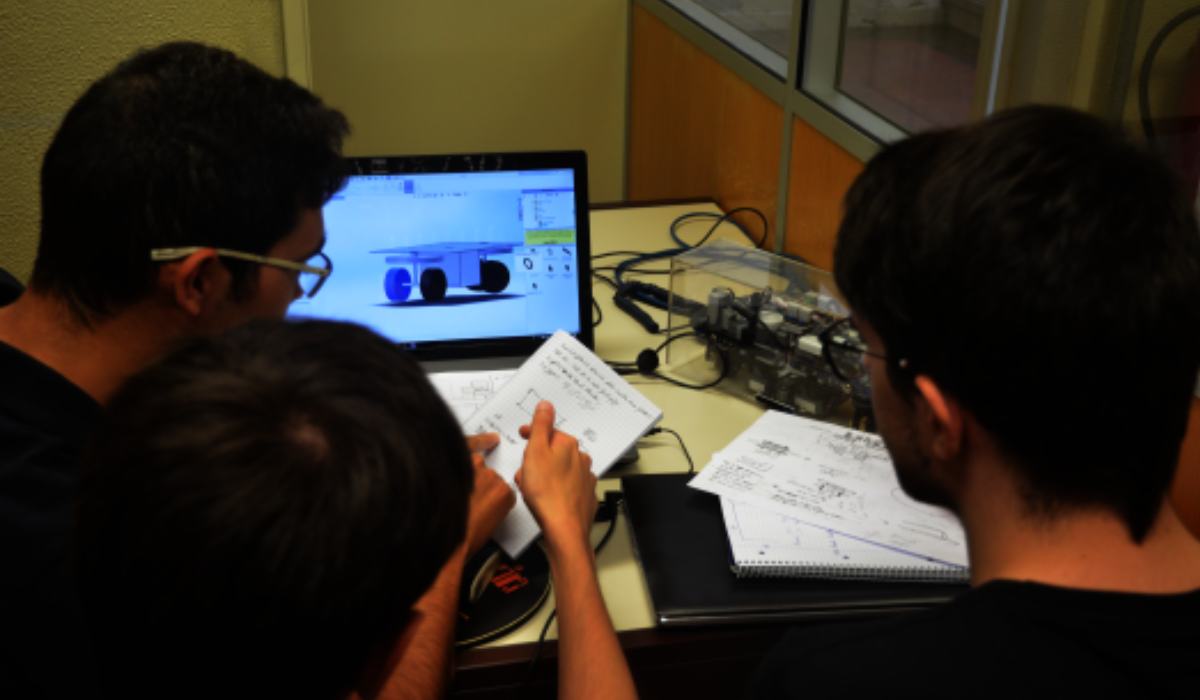 Summer Internships at IPFN
Last month, IPFN welcomed several MSc students under the
2018 Summer Internships project
, from the Physics Student Group from IST.

These students have been working in several areas related to IPFN activities, such as i) computer-assisted mechanical drawing (CAD); ii) project for a heavy load transport vehicle for industrial purposes, inspired in the model used at ITER, similar to a traditional vehicle, but where it's possible to control the direction and speed of the front and back wheels; iii) development of advanced techniques for processing data obtained with image and depth sensors, similar to Xbox's Kinect sensor, in order to use it for intelligent vehicle driving; and iv) analysis and processing of experimental signals from ISTTOK, for turbulence studies.

Students have contributed with their contagious enthusiasm. Welcome to IPFN!