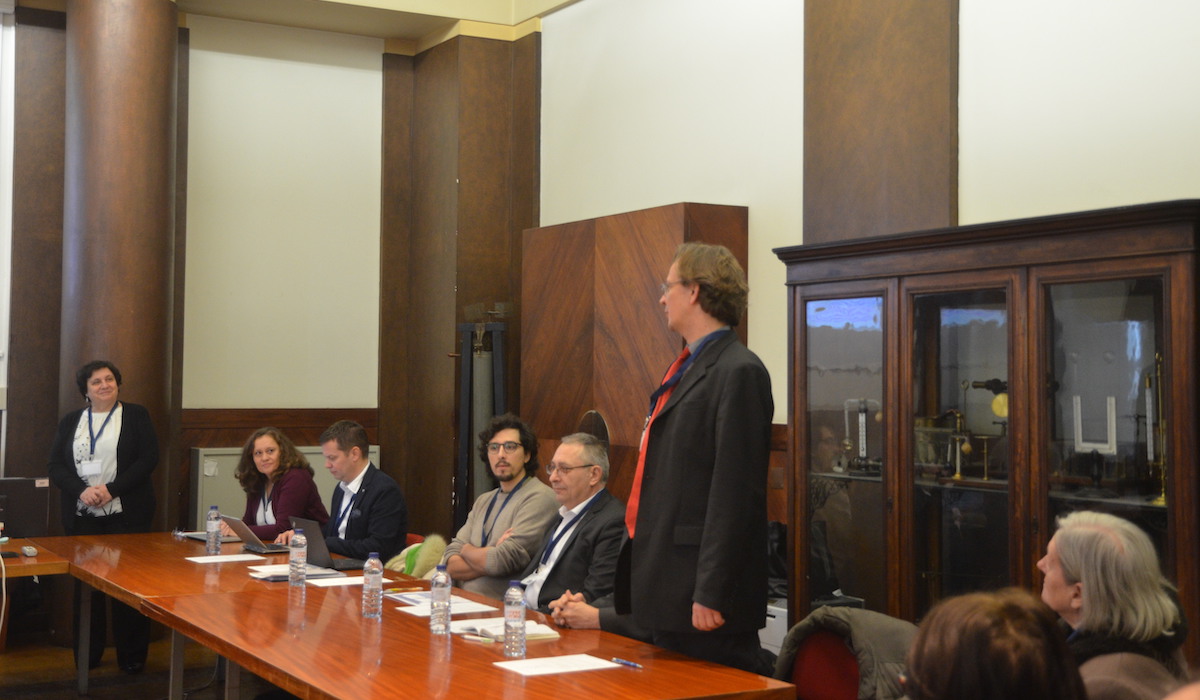 PEGASUS project first Review Meeting
The first review meeting of the PEGASUS project took place at Instituto Superior Técnico, Lisbon, on December 14th, 2018, with the presence of the lead partners of the project.
The purpose of the meeting was for the Evaluation Panel and the European Commission Officer to evaluate the progress achieved during the first year of the PEGASUS project and assess the future steps.
The PEGASUS project embodies the plasma-driven, controllable design of matter at the atomic scale. To achieve this, its ultimate goal of is to create a highly efficient, catalyst/harmful-free novel plasma method along with a proof-of-concept PEGASUS device for a large-scale N-graphene direct synthesis, as well as N-graphene/metal oxides nanocomposites and unique vertical N-graphene arrays grown on metal substrates. 
PEGASUS framework is uniquely positioned in the strategic domain of 2D materials via the promotion of plasma methods as a Key Enabling Technology for highly controllable and 'green' assembly of atom-thick hybrid nanostructures and by replacing long existing materials with new cost-effective, higher performance ones. The synergy between plasma physics and mechanical, electrochemical and hi-tech engineering expertise will be the driving force boosting the innovative approach pursued by this project, spanning from fundamental knowledge to appliance prospects.
The meeting started with an introduction to PEGASUS by the project coordinator Dr Elena Tatarova, who gave an overview on the project goals and ambitions, as well as on the lead partner institutions and their respective work packages and milestones. Then, the lead partners of the consortium presented their teams and the most relevant results achieved during the first year of the project.
A visit to the Plasma Engineering Laboratory at IPFN allowed the Evaluation Panel to interact with the team from Lisbon and to see with great excitement the plasma reactors for the synthesis of graphene and N-graphene nanostructures.
At the end of the day, the Evaluation Panel gave their feedback on the meeting and on the first year of the PEGASUS project. The Evaluation Panel was extremely positive on the progress of the project so far and is looking forward to the outcome of the years to come.